I was over the moon in awe and admiration when I stumbled upon Haut Totes. The wide variety of tote bags, pouches and cell phone bags, are nothing close to ordinary! Did I mention, that they are all hand made with exclusive fabrics, in Northern Nevada, by Melissa Lewis?!
I read her brief introduction on her etsy page and was so inspired, that I knew I had to introduce her to you. Yes, you guessed it! Melissa is Nina on the Moon's Honorary Sister for the month of October!
Not only is Melissa Lewis the creative master-mind behind the uniquely diverse, hand bag collection, Haut Totes, she is also an empowering mother to two young girls, Satori and Sydney.
The love Melissa has for herself, her family and life, truly exudes through her product! Just take a look at all of the bold and vibrant prints! Melissa does it all, she cuts, sews, packs and ships every single bag.

I hadn't seen purses like these before, they are so much fun and feminine, I can't help but smile!
Please take the time to read (and hopefully be inspired!) my brief interview with Melissa!
1. How did Haut Totes get its start?
I am a stay at home mom to two young girls. My older daughter has a neuromuscular condition called Spinal Muscular Atrophy and uses a power wheelchair which makes it hard for her to carry a purse. She complained that the bags available for wheelchairs were so boring and ugly. So, I made her a pink skull and hot pink faux fur bag that attaches to the side of her wheel chair. Long story short, since that happened in 2008, I have made and shipped literally thousands of bags all over the world.
2. Do you have a plan ("motto") for life and business?
- Laugh a little, life is short
- Believe in yourself and your product
- Be flexible and open to new ideas
(above: Melissa's studio)
3. How do your daughters influence your work?
My daughter were the reason I started Haut Totes, and the reason I continue with it. I do love the sewing, but if it weren't for the fact that my sewing pays for some of the extra things we wouldn't be able to afford otherwise, I certainly wouldn't do it 70 hours a week!
4. You have done some travelling around the world, what is your favourite or most influential place?
As for travel, I have been lucky enough to do a fair amount. I lived in Russia in 1993-94 and spent quite a bit of time in Turkey and Ghana. As well as shorter (few weeks) visits to Egypt, Australia, Netherlands, New Zealand, etc. I think the most inspirational place I've been would be Odumase Krobo, Ghana. I went there a few years back and stayed with a powder glass bead maker and his family for a month. The colours and textiles in Ghana are so vibrant and the people were extremely friendly and welcoming.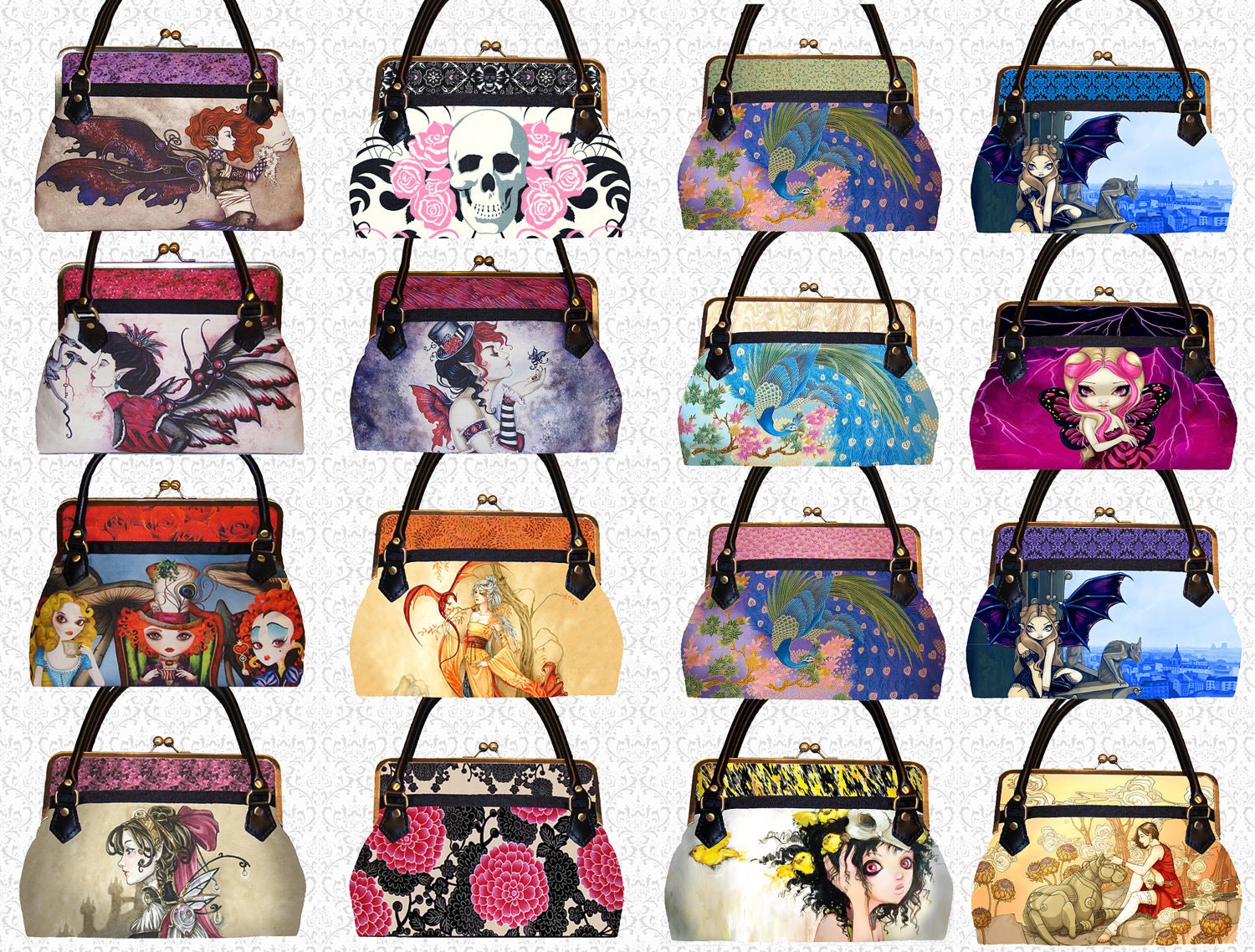 5. How has your practice changed over time? How do you deal with that pressure?
I'm still trying to improve the way I deal with stress. My business has become far more successful than I anticipated and my "part-time" job is now 70-80 hours a week. I try to be very organized in my sewing studio or I lose huge amounts of time and REALLY stress out looking for stuff! I have to admit that laundry piles up, and I cook more frozen foods than I used to, but sometimes deciding to make frozen lasagna for dinner and taking the extra half hour you might have used cooking, to soak in a hot bath with a cup of tea does wonders for stress.
6. Any words of advice/tips for people who want to express their creativity, but don't know how?
Believe in yourself and your product!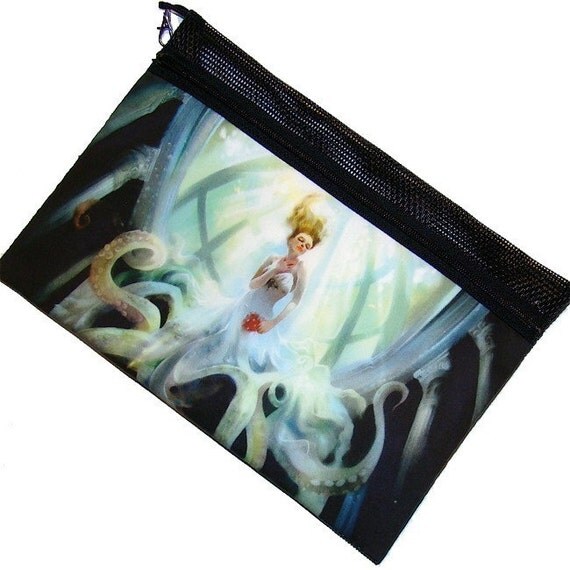 Melissa would like to spread the love to TWO Nina on the Moon readers! The first giveaway will be the large, Pinup "Lovely Latinas" Tote Bag, and the second is the "Lovely Latina" Pinup Girl Zippered Pouch!
(Above: Large Pinup "Lovely Latinas" Tote Bag)
(Above: "Lovely Latina" Pinup Girl Zippered Pouch)