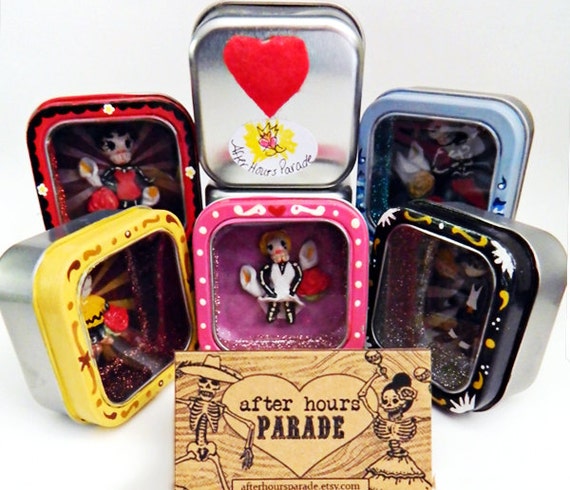 Frances is the creative brains and hands behind After Hours Parade, an Etsy shop that sell handmade Pop Culture Shrine/Nicho Magnets. After Hours Parade is what happens when love for art and Pop Culture merges with Frances' love of Mexican folklore. Considering Frances first etsy shop (Il*Mostro) is dedicated to character robots, its no surprise that Pop Culture strikes again for her second shop.
This time around, her Cultural roots are a bit more in play. As an avid fan of everything Dia De Los Muertos stands for, Frances
decided to take this new project in a similar direction -- this time pairing skeletons with some of our favourite, beloved Pop icons encased in their own little vivid sparkly shrines. It's simply Pop Culture... immortalized!
Frances is going to giveaway ONE Pop Culture shrine of YOUR CHOICE to ONE NOTM reader!! ^.^